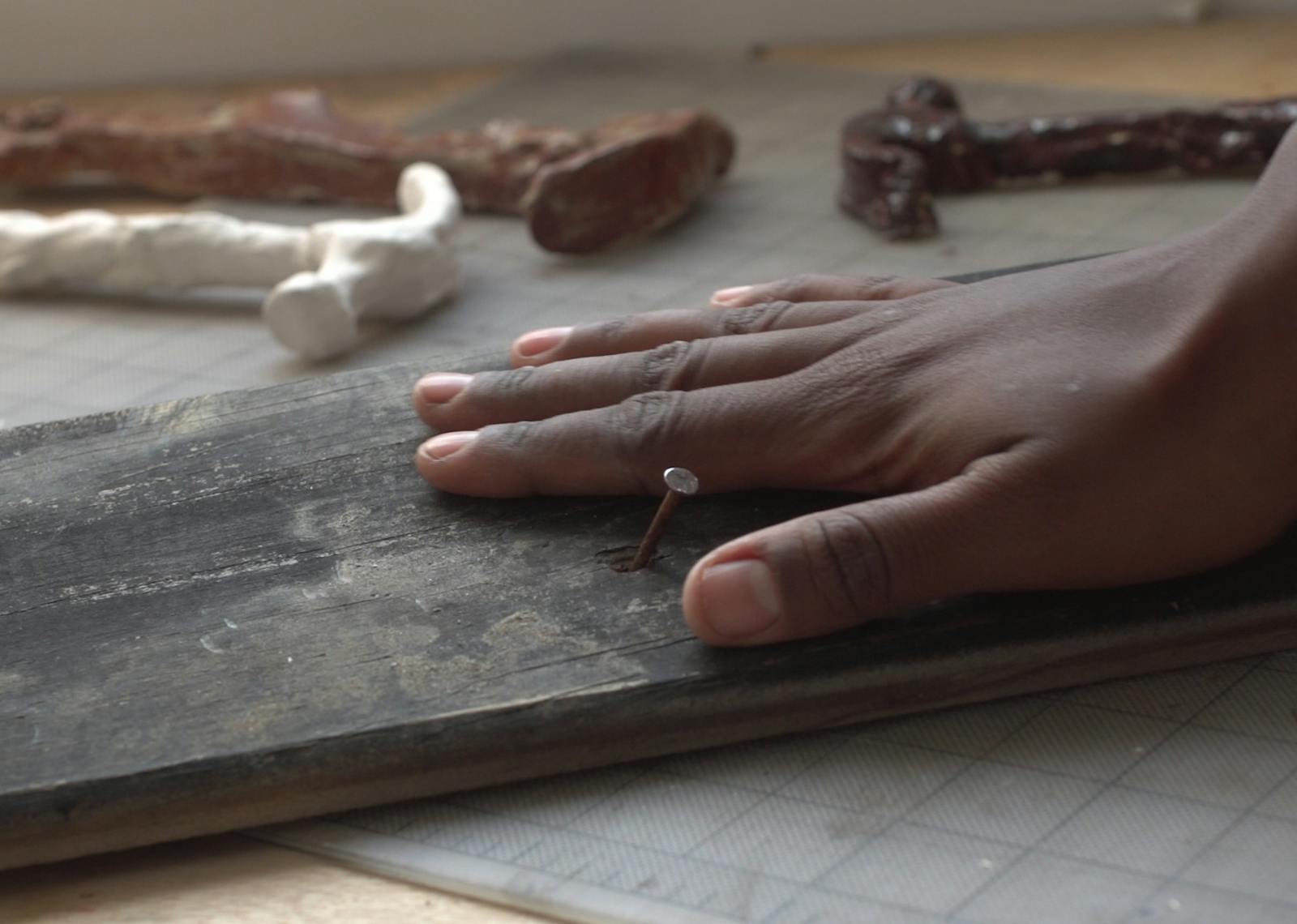 ---
Reclaimed wood, heritage chairs, antique buffets — there is undoubtedly a romantic idealism in the impulse to decorate space with the resuscitated remnants of a "timeless" past. As a catalog from upscale furniture showroom Restoration Hardware puts it: "salvaged wood is intrinsically better." Better to buy brand-new family heirloom that feels like it could've been your grandmother's — even if you can't name a family member one, two generations back.
Refurbishing is a chance to make it right, and as Ilana Harris-Babou proposes in Reparation Hardware, it's an opportunity to recognize the condition of failure that is America so we might imagine a place that hasn't happened yet. Like the "restored" furniture that dots the home with signs of success, the American Dream is suspended between romantic past and idealized future. Its seeming inevitability makes sleek and new a violent, fractured reality that is undone by reparations of lost wealth. Reparations take the worked over and sanded down myth of the American Dream and make it rusty and worn. Built on oppression and exploitation, the reality of the United States cannot continue to be smoothed and stained over; its legacy bears marks into the present that must be repaired and repaid to be reclaimed.
Watch American Experience: Reconstruction: The Second Civil War directed by Llewellyn M. Smith for PBS
Restoration Hardware Youtube Channel
Read Revolutionary Hope: A Conversation Between James Baldwin and Audre Lorde originally published in 1984 in Essence magazine.