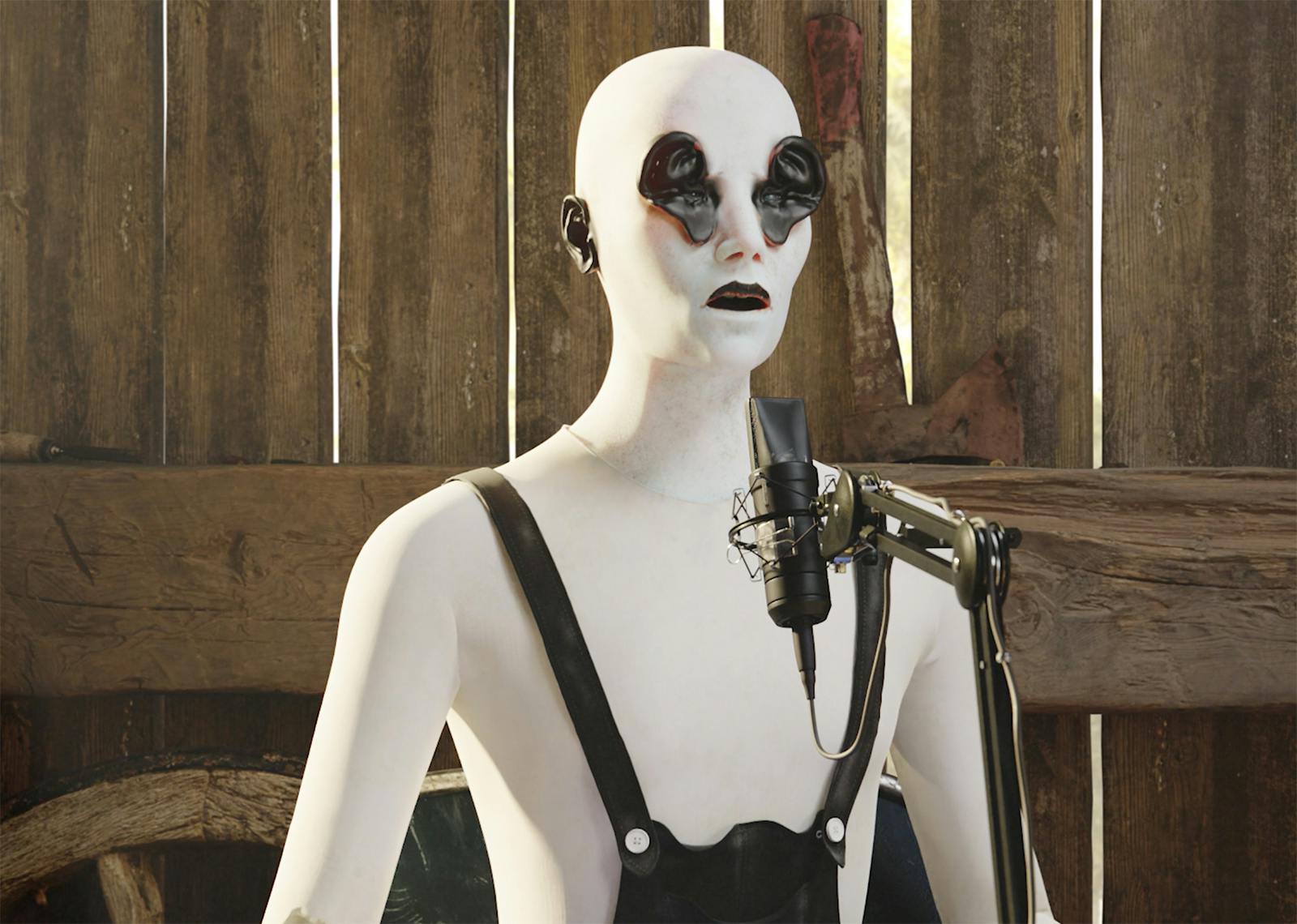 Will Benedict & Steffen Jørgensen
---
Are you an Oatly drinking vegan libtard or a red-pilled edgelord chugging goat milk with a side of raw deer heart? 
Food has always been a locus of social conflict. Let's not forget "Let them eat cake!" fueled the French Revolution. Globalization has increasingly stripped us of our ties to the culinary traditions of our ancestors and homogenized the contents of grocery stores and restaurants with ultra-processed foods. It's no surprise that diet has become a fraught political debate, a source of profound anxiety, and a powerful means to establish your identity and values.
In Season 2 of Will Benedict and Steffen Jørgenson's The Restaurant, we return to "The Restaurant" itself, a corporate skyscraper filled with experimental chefs of many different species. Café Wha? is one of its innovative establishments that functions as an eatery and a police interrogation room. Is food anxiety the new prison of our own making? Do you find your kitchen triggering? There's just so much to do in it: cook, clean, slowly poison yourself with chemicals and GMO's. 
Smirky host of Café Wha?, Casey Jane Ellison, is a gastroenterologist, detective, and therapist all in one. She's also a hater but it's because like all detectives she's lowkey obsessed with her suspects. She ruthlessly questions their relationship to food and what they ate yesterday. Because eventually, we won't have to say anything other than what we ate for lunch to reveal who we voted for, who we follow on Twitter, how much money we make, and whether we are guilty or innocent. 
Earface and Blue Chicken, our non-human radio hosts, follow the Café Wha? segment with a discussion on the wellness industrial complex. In recent years, few new medicines or certified techniques have been discovered to improve mental health. Our hosts ask: is promoting the brain-gut-microbiota connection the new SSRI?
Watch to find out.
The Restaurant Season 2, is a co-production of the Centre d'Art Contemporain Genève for the Biennale de l'Image en Mouvement 2021.