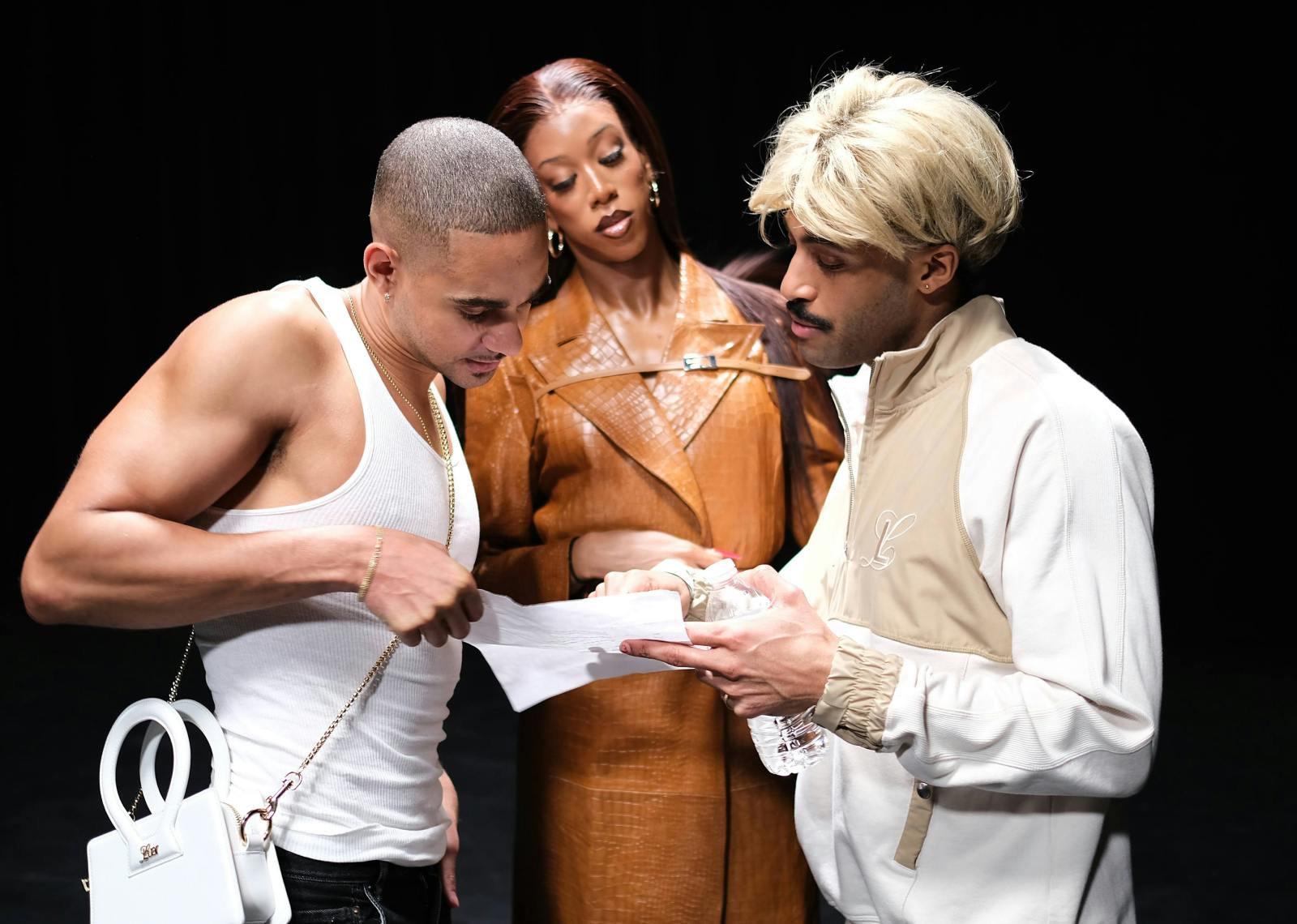 ---
Acting class is the networking in-club of the moment––and not only for actors. Part meditative therapy, part artistic expression, it's a frenzied party, a sacred shamanistic ritual, an immersive tragedy, an ego death, and a search for freedom all in one. It's not a hobby but a lifestyle, for some even an addiction.
Find out if YOU should join one by watching "The Method," where Emily Allan and Leah Hennessey direct a group of hungry, desperate thespians through warm-ups, scene work, and screen tests. One moment everyone is on all fours, growling; another minute they're playing out the best scenes from cult movies like A Fish Called Wanda and The Player. This is a mockumentary but it's also very, very real.
Emily and Leah deploy the classic methods of the acting tradition: pitting students against each other, weakening their self-worth before amplifying their egos, questioning their motives, and jolting whatever attention span they have left back into excruciating focus. The chaos, the laughter, the tears, delusion, the narcissism, it's The Method.
All clothes are LUAR and jewelry Mejuri––because if you're going to perform, you might as well look fab doing it.