The Metaverse in Janky Capitalism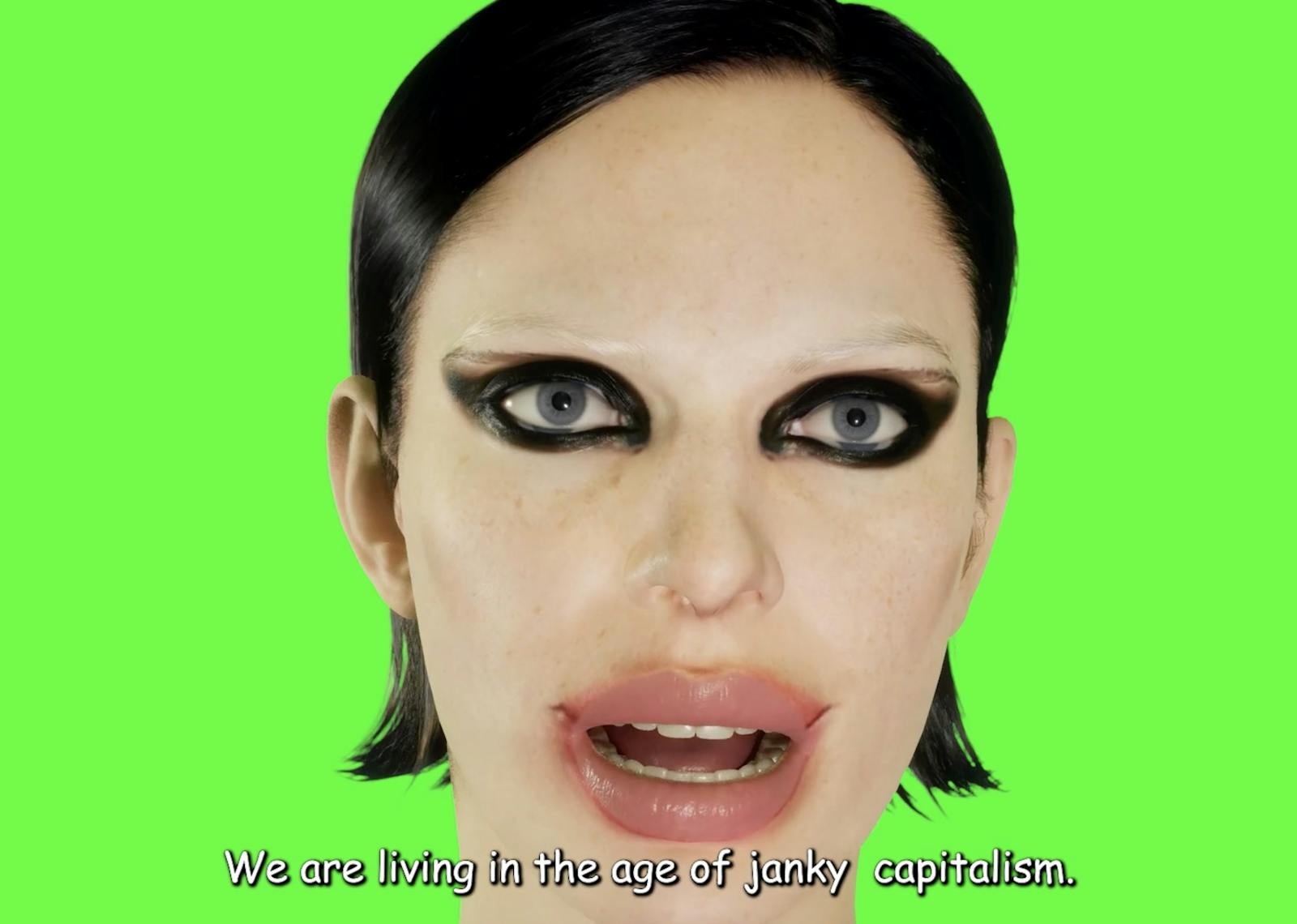 ---
"The Metaverse in Janky Capitalism" by Daniel Felstead is presented to us by an irresistibly blasé AI-generated Julia Fox. An expert originator and manipulator of trends herself, she muses on how internet dynamics shape ideological trends in a robotic vocal fry. Capitalism has become janky for many reasons, one of them being the sloppy and frustrating interaction between online and offline life.  
Facebook sees the metaverse as both an––apparently ugly––mirror of reality and an escape from it. But this vision of digital life completely misses what is actually interesting about it––in terms of aesthetics, content, and possibilities. It's asepticized, two-dimensional, and uncannily smooth (let's not forget the original metaverse avatars had no legs or butts). This isn't because none of the $10 billion in funding went into design, but mainly because a VR headset can't yet display (in real-time) a world as complex as, say, a PS5 can. 
So where does the looming metaverse fit into janky capitalism––if it properly should, and will, fuck shit up, then what would be the best way for that to happen? Listen to AI Julia Fox for some grotesque, cringe, messy, perverse, and sublime analysis of the future of the internet.
__
Daniel Felstead is an academic and strategist whose practice focuses on the intersection of fashion, technology, and culture. He is the course leader of MA Fashion Media & Communication at the London College of Fashion (University of the Arts, London) and co-founder of Emergence of Tomorrow, an online discussion space and community think tank.