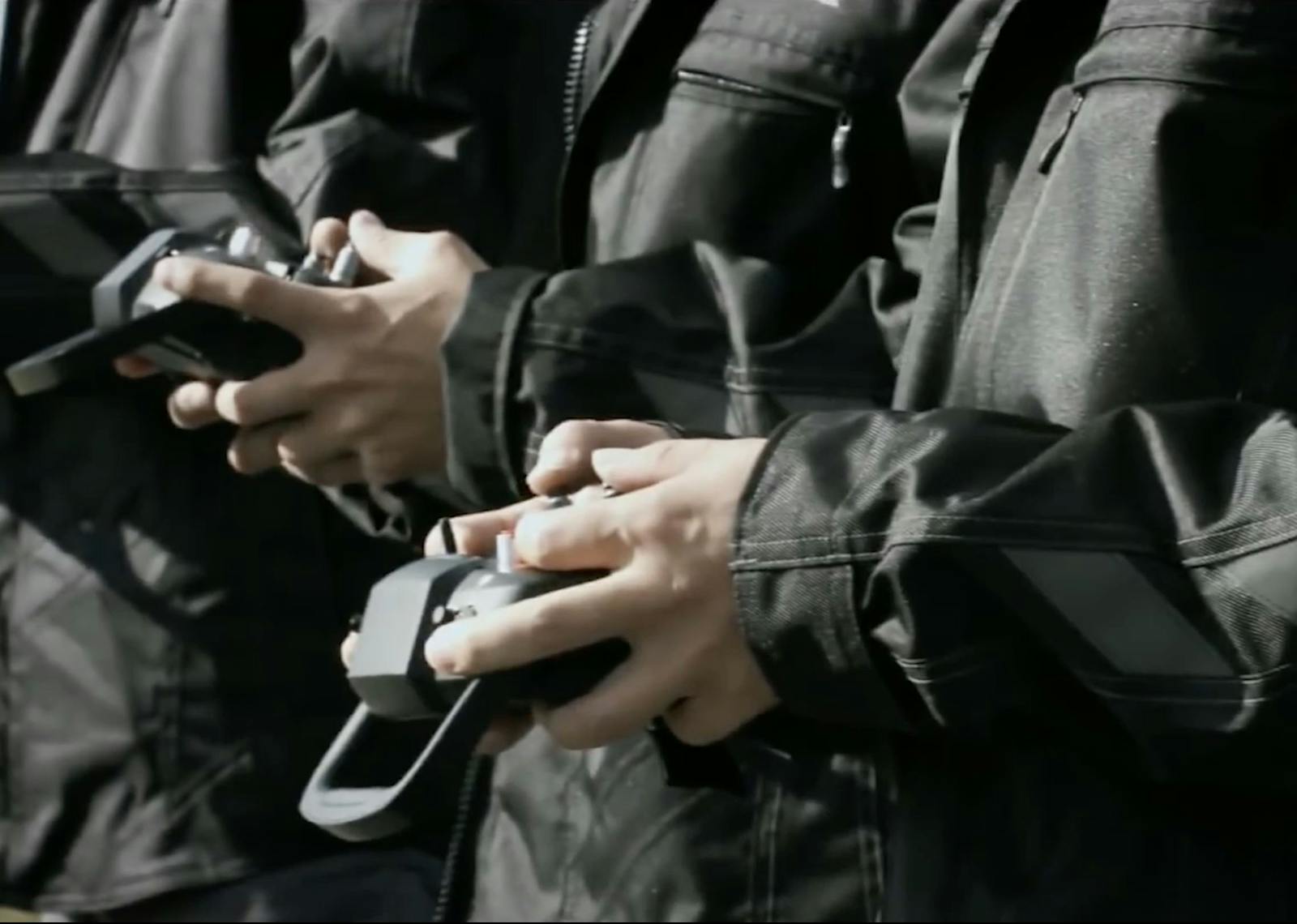 ---
We take the radio, the television, now our smartphones for granted. These media-delivery devices have seeped into our everyday to the point of becoming background. This is what Marshall McLuhan described with his famous phrase "the medium is the message." It is not content that is king, but rather the effects—social, economic, psychological—of the medium that carries the content.
While for McLuhan the TV was the exemplar, today we would certainly have to turn to our internet-connected devices. But it is not the laptop nor phone that best typifies our relationship to the internet but, according to Jacob Hurwitz-Goodman, the drone. We don't notice a smartphone or a television, and soon we won't blink at the presence of a drone.
As most of the globe "social distances" due to COVID-19, drones have taken on a new role. They can't get sick; they're out and about. From China to California, they are becoming a new normal for surveillance and control, something many are willing to accept during a global emergency, but that will likely stick around well after it. The drone's use as tools of the state dovetails with their presence as increasingly affordable and powerful consumer devices, and once a new technology is universally established, it seems almost impossible to imagine life without it.
Like the internet itself before them, the technology of even the most innocuous of drones is deeply embedded within the military-industrial complex and their presence as simple photographic, consumer playthings has changed our minds—normalizing the militarization of technology and opening us up to accepting surveillance from the skies. The drone is the message, a message that is rewriting us.