Shakedown Directors Commentary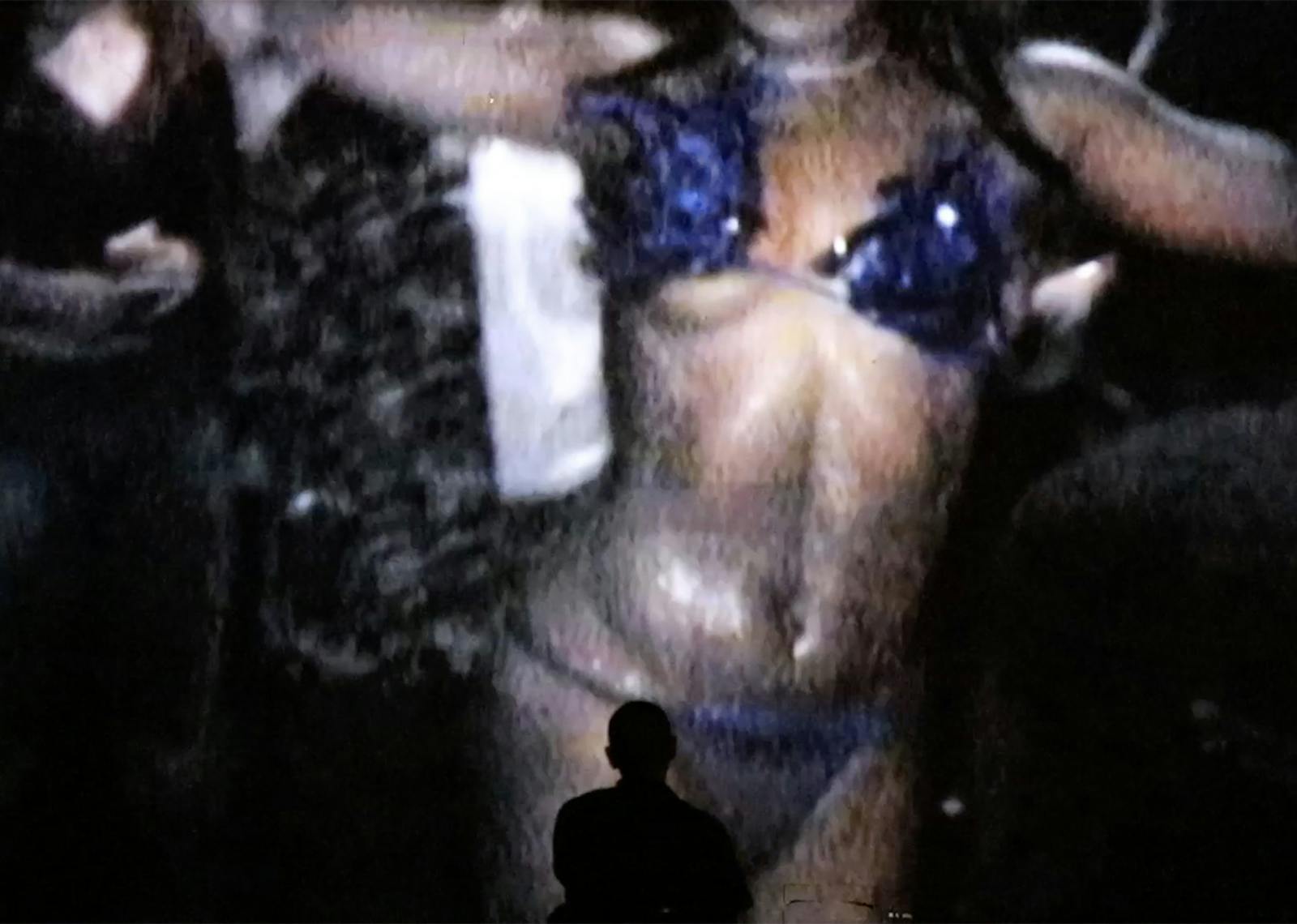 ---
Los Angeles, the early 2000s. Once a week a new universe is made. This is—or was—Shakedown, a "notorious, legendary, infamous" Black lesbian club night that defined an era of nightlife for L.A.'s queer women and, arguably, visions of dancing, clothing, and image-making that have permutated and been appropriated across the attitudes and aesthetics of the past decade and a half.
In 2002, Leilah Weinraub first went to a Shakedown party after being handed info about it while at an L.A. gay bar. The effect of this alternate universe, a female utopia made by music and liquor and money and dancing, was immediate. Soon Weinraub began filming the Shakedown Angels.
In 2018, long after Shakedown was shut down by the police, Weinraub released the footage for the first time, edited into a feature-length film. For DIS, Weinraub has issued a director's commentary—à la the classic bonuses you might have gotten on yesteryear's Criterion DVDs. In it we are offered the opportunity to watch Shakedown, to witness Shakedown, alongside Weinraub, and to see how 400 hours of footage can come together to make a single, complex vision—one that's not nostalgic, but alive and resonant with the power and magic of sex, self-invention, and community.
Primarily following Mahogany, a mother to the Angels, Shakedown owner Ronnie-Ron, and dancers Egypt and Jazmine, these visual documents are precious. They were made in an era before ubiquitous cellphone cameras before everyone was posing for devices instead of an audience. With dressing room shots, footage from birthdays, interviews, and encounters with homophobic cops, the strip club stage is deconstructed, and we see a community of Black women come together to care for one another and to produce an alternate reality.
But however utopic, reality bleeds in: cops, gentrification, and above all, cash. Capitalism is big but paper money can make it feel small—it moves through communities, is thrown on stage, binds together relationships in the club. It's tactile and visible in a way pure numbers can never be. Its tangibility is a reminder that Shakedown's chameleonic roleplay, the acting for patrons or for the camera, is also work—all part a job so often dismissed and delegitimized in the broader discourse.
The circuits of vision in this director's cut—the imagined eyes of club patrons, of camera-holder, of editor, of moviegoer—complicate the way we desire, the way we bear witness to the production of selves. The ending of the film, where Egypt reads from a text written by Weinraub further explodes the fly-on-the-wall ethos seen in traditional documentaries. The boundaries between fantasy and reality, between private selves and public personas, between seeing and being seen are porous and, with Weinraub's cuts and commentary, constitute, contain, and deconstruct one another on-screen.