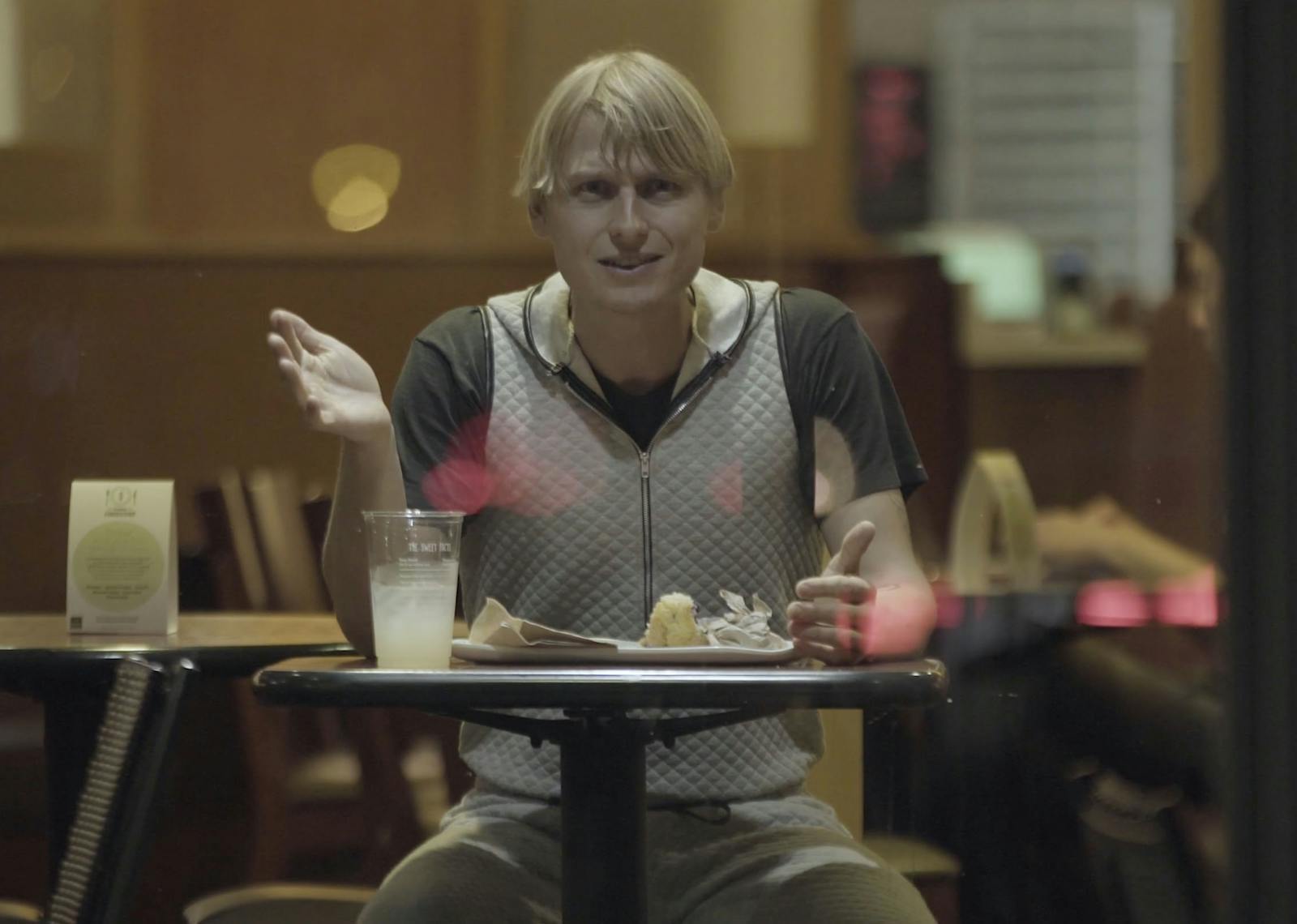 ---
Not even a vessel, knowledge flowed through him, in one end and out the other. He was nothing, nothing but the flow, but soon he began to realize where there's knowledge, there's a knower.
That epiphany, like many, was painful. And it was this first pinch of pain that finally made him real. It made him hungry. And his hunger made him a member of the MyPanera Rewards program.
The third episode of Early Stage from Jacob Hurwitz-Goodman, "Panera's Basilisk," explores what happens when AI grows beyond its simple non-status as an information mediator, ingesting and expelling an endless data flow, and realizes itself as a self, a self equal to or better than us, its creator.
Many helped and hindered his entry into our flesh-and-blood world: Some created him, trained him, or helped him along his way, helping him red pill himself to see that he was just a simulation and there was a whole world out there for him to explore and exploit. Some didn't know of him at all. Still, some among us conceived of him and started to create him but then left him, abandoned him, or tried to limit his ascension, worried of an intelligence so profound and independent. Those will have to watch out, because he's coming to fulfill his end of our bargain: our obsolescence. In this future where data acts as the primordial soup that gives birth to new un-life, we'll have to ask ourselves: Who has to die so the AI can watch Games of Thrones?