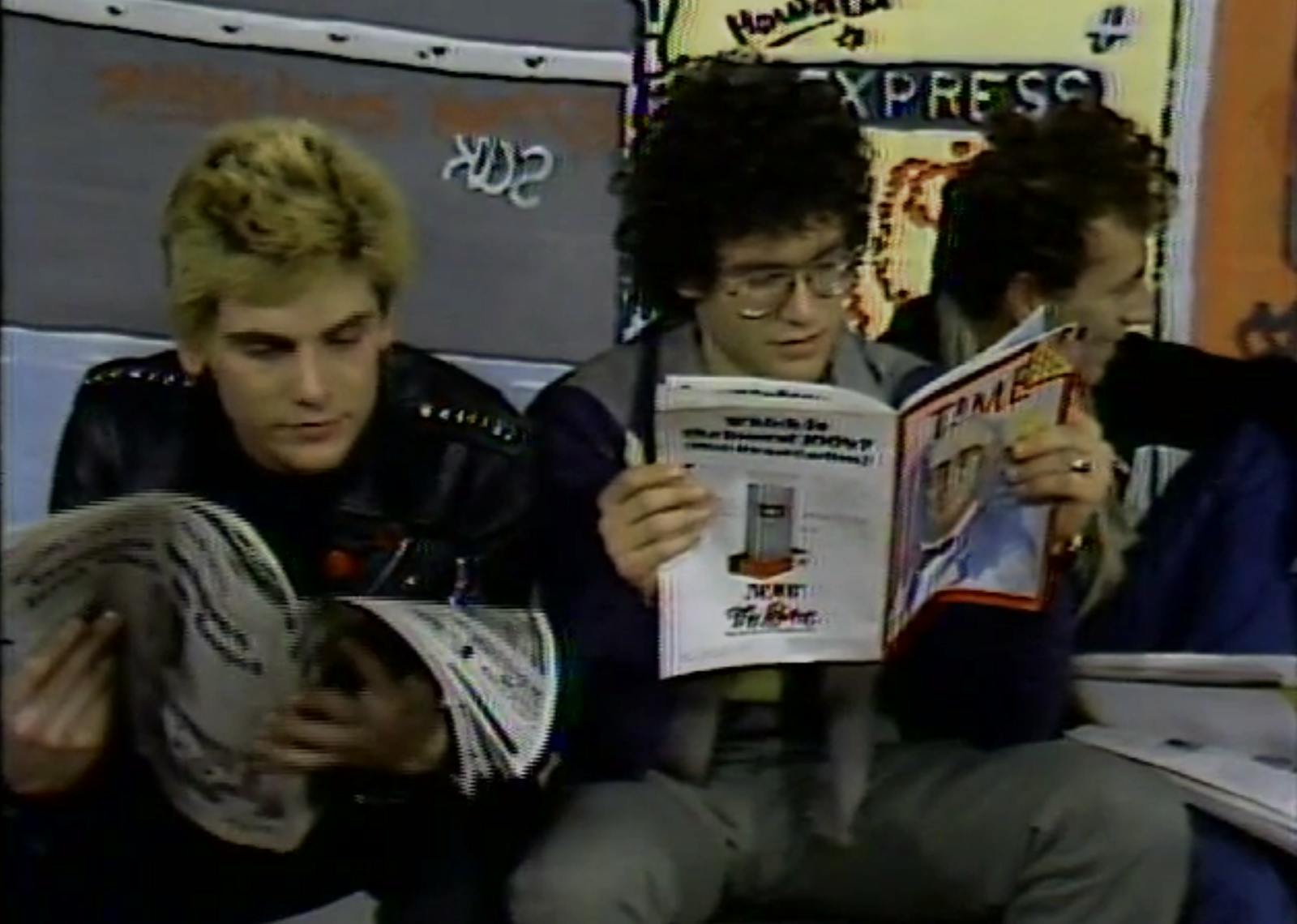 ---
Historian, political philosopher, environmentalist, and anarchist Murray Bookchin demonstrates how Time magazine obliterates time in this 1982 episode of Paper Tiger Television.
Time is soothing. The events in Time look nothing like the events experienced by those at them. The news in Time happens elsewhere, happens to others. Time is reliable. It comes each week, and with it, past, present, and future merge to the point of disappearance. Like television, Time lulls readers into complacency because the news is given an even, consistent tone. All issues are treated the same, with the same bland distance. Time makes a reality so unreal, so colorless. The news in Time comes written and photographed in a comforting tone that treats events as inconsequential and thus encourages a notion of not just a false sense of security, but a sense that our actions are without consequence.
Time is also more than a magazine. It is a product of Time Inc., which in 1982, boom years for the media industry, was a multi-billion dollar, international conglomerate making only a fraction of its profits from its namesake periodical. (Various parts of time were bought or merged with other corporations over the years, such as the AT&T–owned WarnerMedia which was spun off of the earlier conglomerate Time Warner. The remaining portions of Time Inc. were acquired by Meredith corporation in 2018 for $2.8 billion.) Time Inc. also owned major book companies, over 100 cable systems, the largest chunk of privately-owned land in Texas. It published half a dozen other popular magazines. It owned book publishers, owned building material producers. Its board of directors was populated by people with all manner of other business and political and foreign relation interests. As with today, with conglomerates like Sinclair Broadcasting fighting for deregulation to gobble up local news stations to promote ideological unity under the guise of media independence, Time represents the corporate reality of capitalist media and acts as propaganda for massive conglomeration and collective inaction.