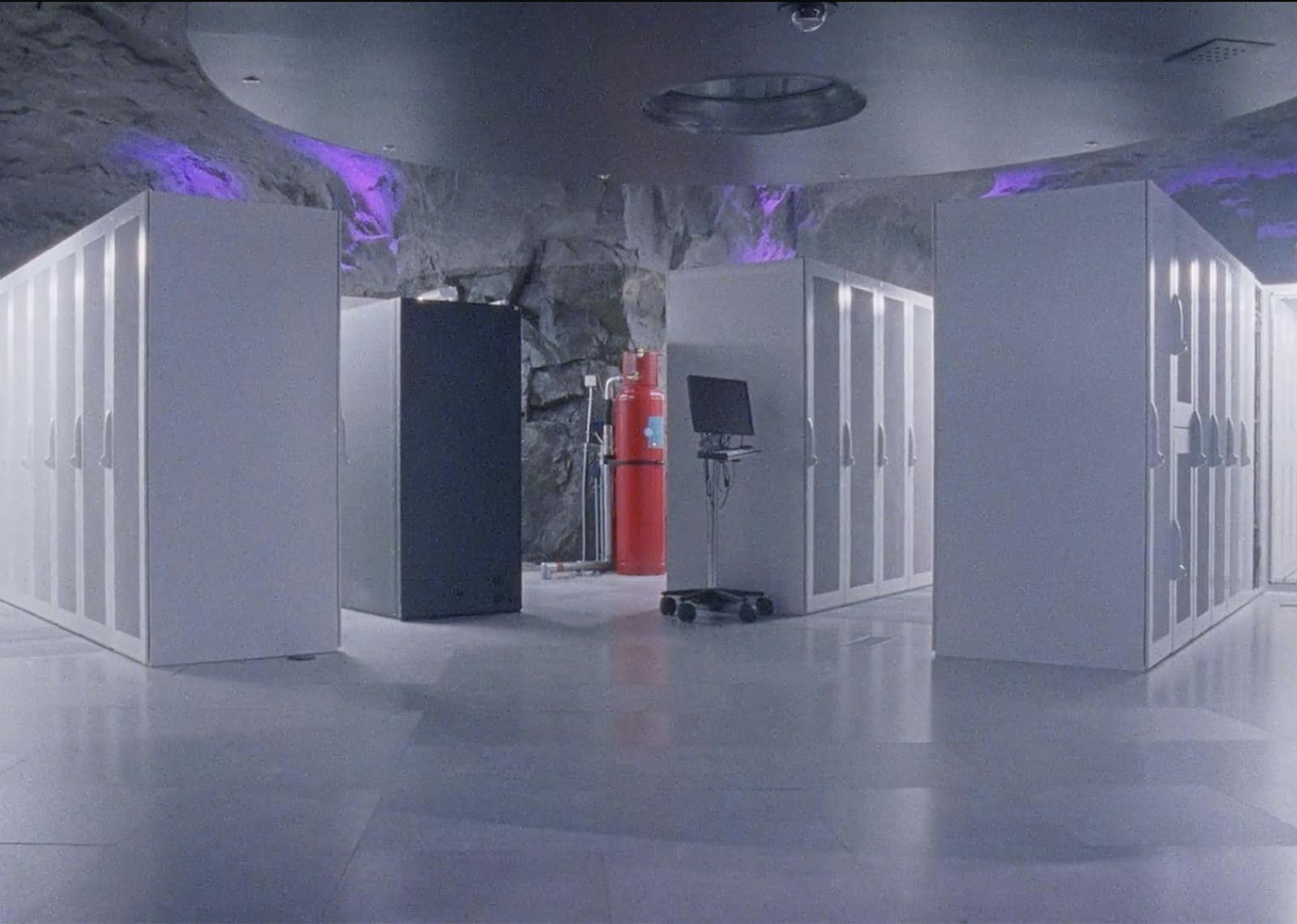 ---
In 1943, the Swedish government built a nuclear shelter, called Pionen, 100 feet below Stockholm in order to preserve the government from catastrophic attacks. Since 2008, the bunker has found itself turned on the government it was made to protect after being converted into a data center: housing servers for clients like WikiLeaks and PirateBay.
Though perhaps it's disingenuous to say Pionen was built. The 12,000-square-foot underground lair wasn't carved out by human action but by innumerable years of geologic movement and glacial shifts. Once a hollow, it is now home to fountains, plants, fish, servers, and computers. The architect of this new iteration, Albert France-Lanord, discusses the history of Cold War infrastructure, its impact on cinema and the renewed use of Pionen as a site for data storage.
So much of cinema's visions of sci-fi futures have been shaped by real Cold War architecture and now, Pionen, a World War II-era base, has been shaped by cinema, with direct references to the 1972 ecological disaster film Silent Running. Part Bond villain lair, part retro-futuristic spaceship, with fish and lush greenery coexisting alongside the flashing lights of the data storage systems, Pionen is a palimpsest of preservation and paranoia carved into the earth.