Gretchen Bender: TV, Text and Image Focus Group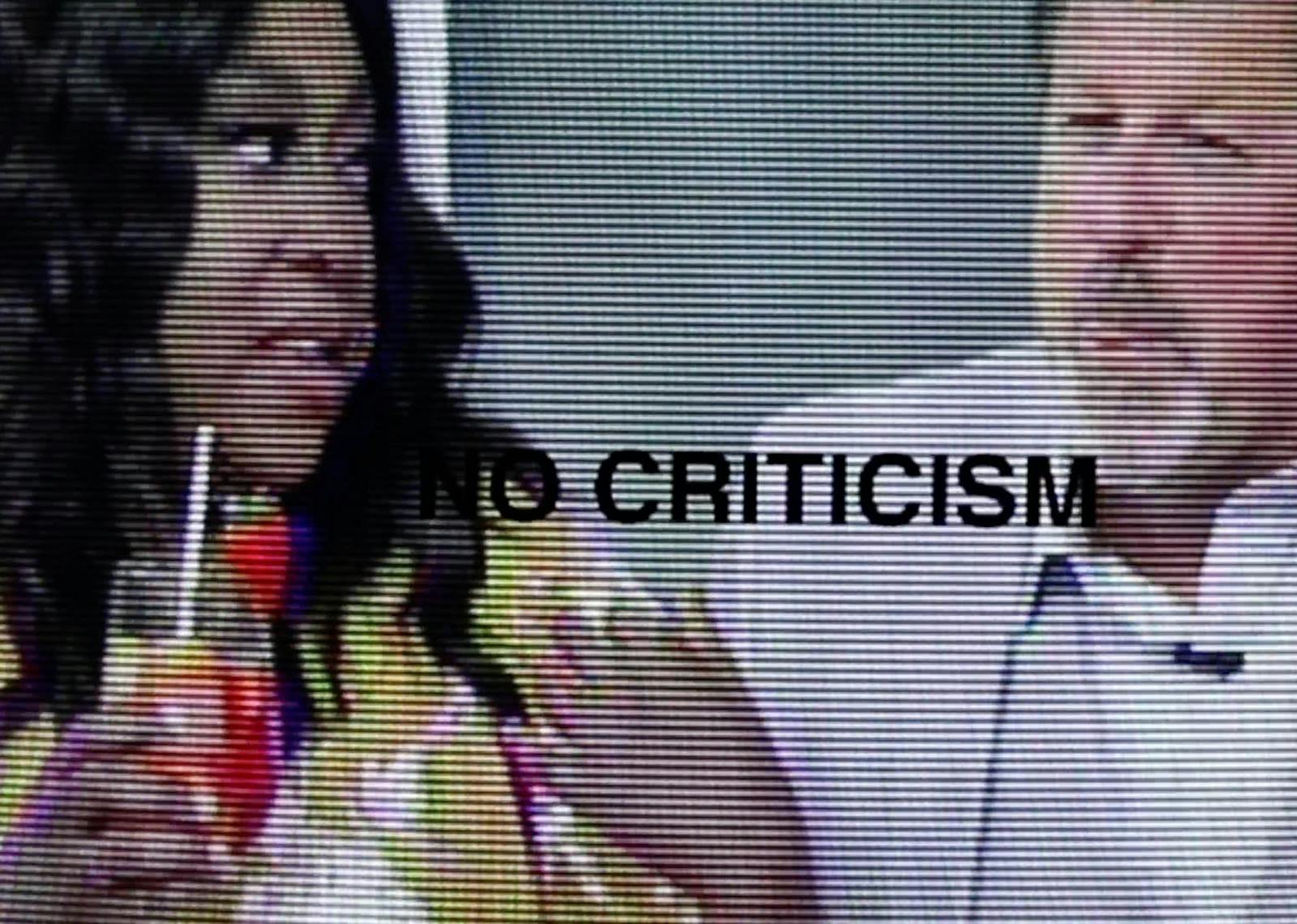 ---
Gretchen Bender (1951–2004) worked with and against TV culture to create videos and installations that to this day trouble the power of visual representation as broadcast through mass media. On occasion of the retrospective, Gretchen Bender: So Much Deathless at Red Bull Arts New York, DIS held a focus group—a tool from the realm of advertising—to understand the relevance of Bender's work to audiences, artists, and media makers today.
Bender appropriated mass-produced and mass-distributed images, from early computer graphics to commercials and Hollywood movies, to create aggressive juxtapositions that reveal the hyper-surrealism of the American media landscape.
The focus group takes TV, Text, and Image (Donnell Library Version), 1991, as a departure point, a work that superimposes politicized phrases over live broadcast television as a way to foster a more discerning eye and visually literate society in the face of the banalizing flow of mass media.
While novel in 1991, the work's strategy of layering text over image is now ever-present in the form of memes and Tweets, and television's hegemonic dominance has been ruptured by the multiplicity of perspectives, propagated through Twitter, Facebook, Instagram, TikTok, WhatsApp and countless other "channels."
Gretchen Bender: TV, Text and Image Focus Group features moderators Kenta Murakami and Candice Strongwater from Red Bull Arts, with writers Nora Khan and Mikkel Rosengaard, artists Ser Serpas, Marisa Olson, American Artist, Xavier Cha, and Antoine Catala in conversation with curator Chrissie Iles and critic Howard Halle in a discussion about how our society relates to and empathizes with reality, as funneled through the mediation of a changing technological landscape.
The focus group format plays with the now familiar feeling of being viewed from behind a two-way mirror, where even contemplation is turned into something to be consumed and co-opted.