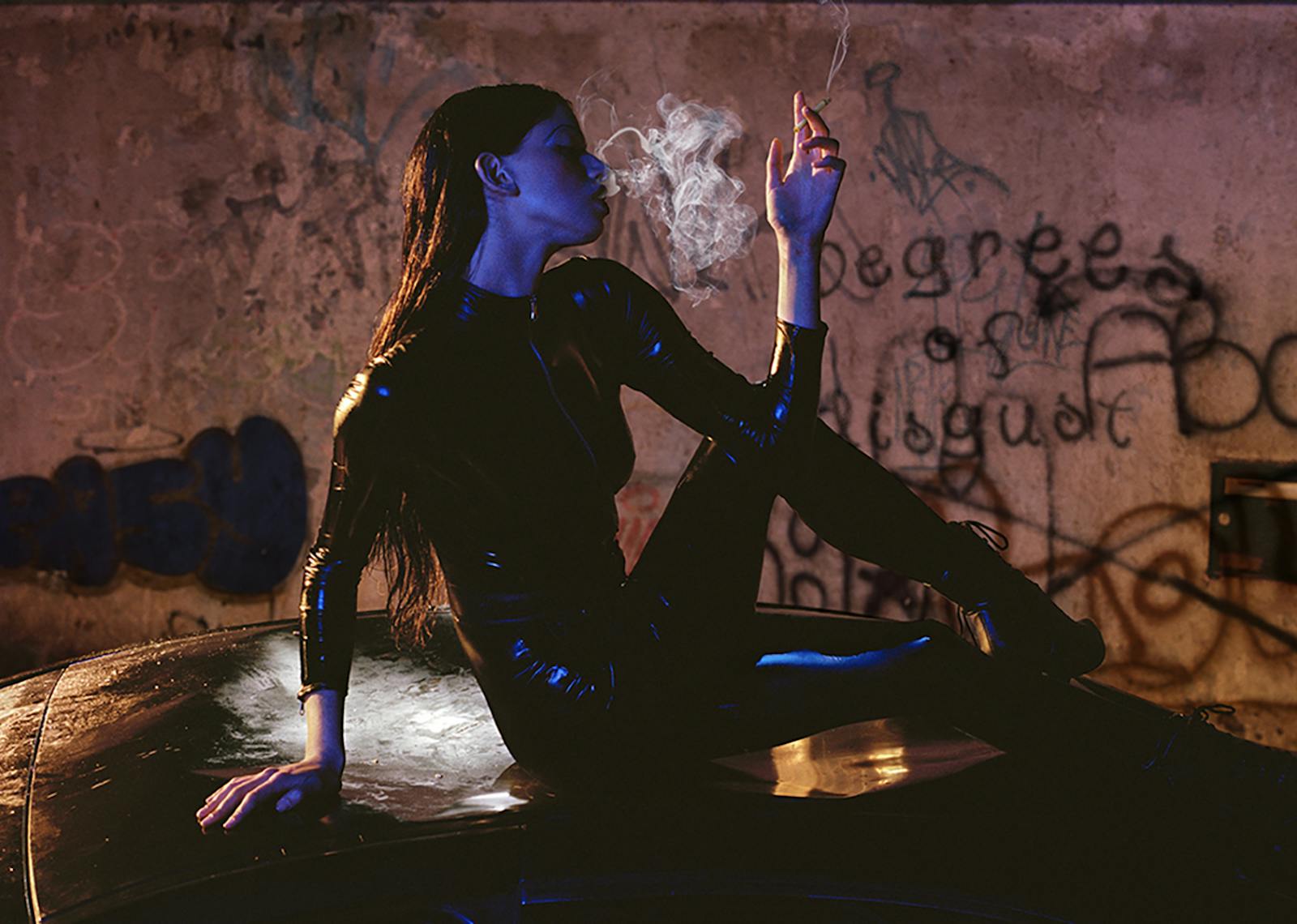 Will Benedict & Steffen Jørgensen
---
What is the morality of trying to get better, to improve? Could self-optimization in fact be an amoral project? Whether it's trying and failing at "being" a woman or meal prepping or making cheese, satisfaction is always deferred in a system where pleasure is at best a trap and at worst unattainable—or disgusting.
The practices of consumption and creation that define our everyday, and increasingly precarious, existence are, at times, totally ridiculous. "The ideal chopped-salad customer needs to eat his $12 salad in 10 minutes because he needs the extra time to keep functioning within the job that allows him to afford a regular $12 salad in the first place," a voiceover incants, borrowing from Jia Tolentino's non-fiction phenomenon Trick Mirror, while spy girl-chic Lily McMenamy performs female labor and feminine mystique in the kitchen and at a car crash.
Meanwhile, Chef Achilles lazes about Chez Shit. Busy-ness hides boredom; self-actualization begets global destruction. After all, what are the ethics of getting a ton of milk to make nasty cheese in the age of global warming?
We're so out of touch that even our machines are mad at us. Siri can berate you and refuse to help; your microwave might taunt you, its threatening beeps trying to bend you to its will. Our endless quest for information has set us into a spiral of search engine ennui escape from which is promised by only banal, absurd, disappointing activities—like barre, chainsmoking, or hobbyist culturing—or total apocalypse.