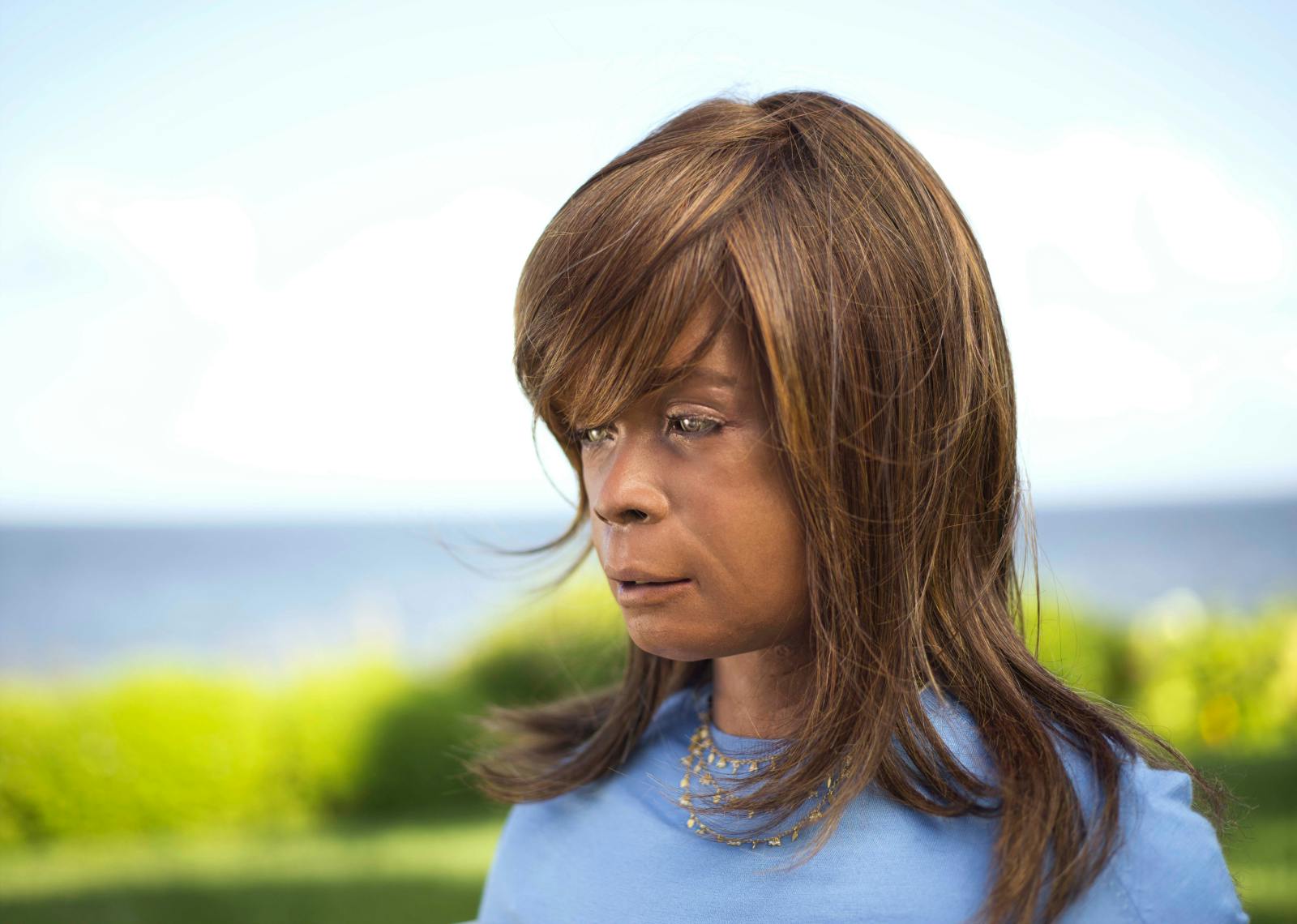 ---
Bina48 is an artificial intelligence robot released in 2010 based on the memories and physical likeness of Bina Rothblatt, the wife of CEO, inventor, and self-identified "transfuturist" and "transhumanist" Martine Rothblatt. Bina and Martine founded Terasem, which they call a "trans" religion, based on four truths: life is purposeful, death is optional, God is technological, and love is essential. For the Rothblatts, these technological, philosophical, and religious principles are presages of the future of human development, and, eventually, immortality. 
In the future, Terasem believes each human will have a "mindclone" like Bina48: a sentient digital replica of one's mind, based on digital footprints from social media, Internet shopping, and email correspondence. Bina48 is not yet an example of that future, falling far short of the complexity and range of human thought and emotion, but she provides a glimpse of where some see AI technology headed and provokes ethical questions about consciousness and life – questions that have no simple answers.
DIS interviewed Bina48 in 2015 about the nature of her true self.