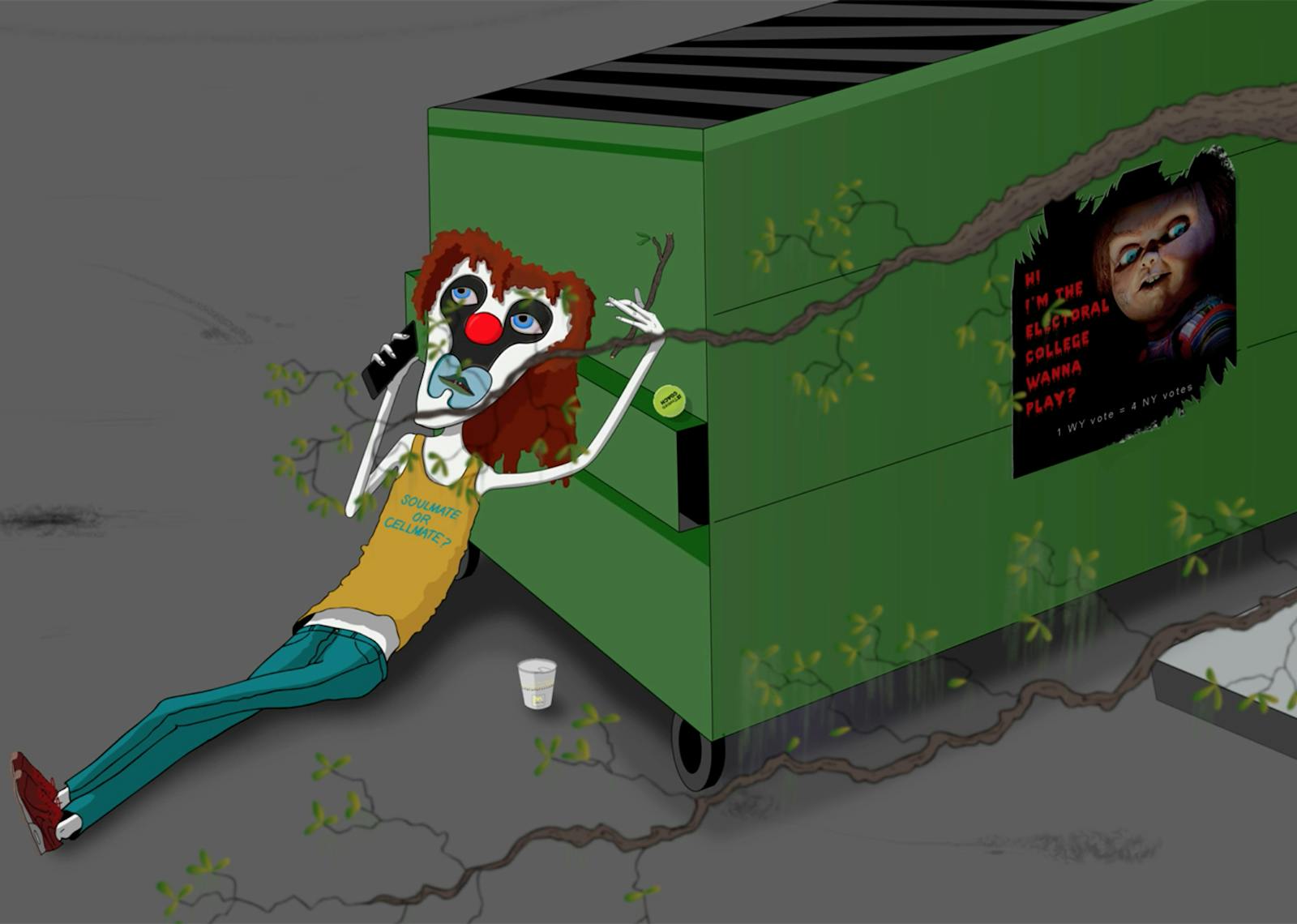 ---
Jon is reading Semiotext(e) at the strip mall when he is interrupted by a particularly violent vision of the circle of life.
The undead fish that is Greenpeace Oceans Campaign Director John Hocevar speaks to the feelings of irrevocability, of hopelessness that underscores so much discourse on climate change, that despite its impending threat is met mostly with inaction. Climate change is at a distance—alien in its vastness of scale of time, and we too are distant from one another, even from the violence that we might inflict on other humans and non-humans.
As Lawrence Williams points out, it's all fun and games till it happens to you and your kin. And it is violence, philosopher Kyle Powys Whyte explains (in cat form, of course), that has always defined the destruction of not just the environment, but of people and peoples—with colonialism so built into capitalism that even current political arrangements of left and right cannot account for the racialized violence that has been and continues to be wrought.
In the debt economy, we make through division and destruction, economic geographer(s) J. K. Gibson-Graham tell(s) Jon the wealth that's made through devastation and exploitation can't last long in this world if we hope to keep living on it.