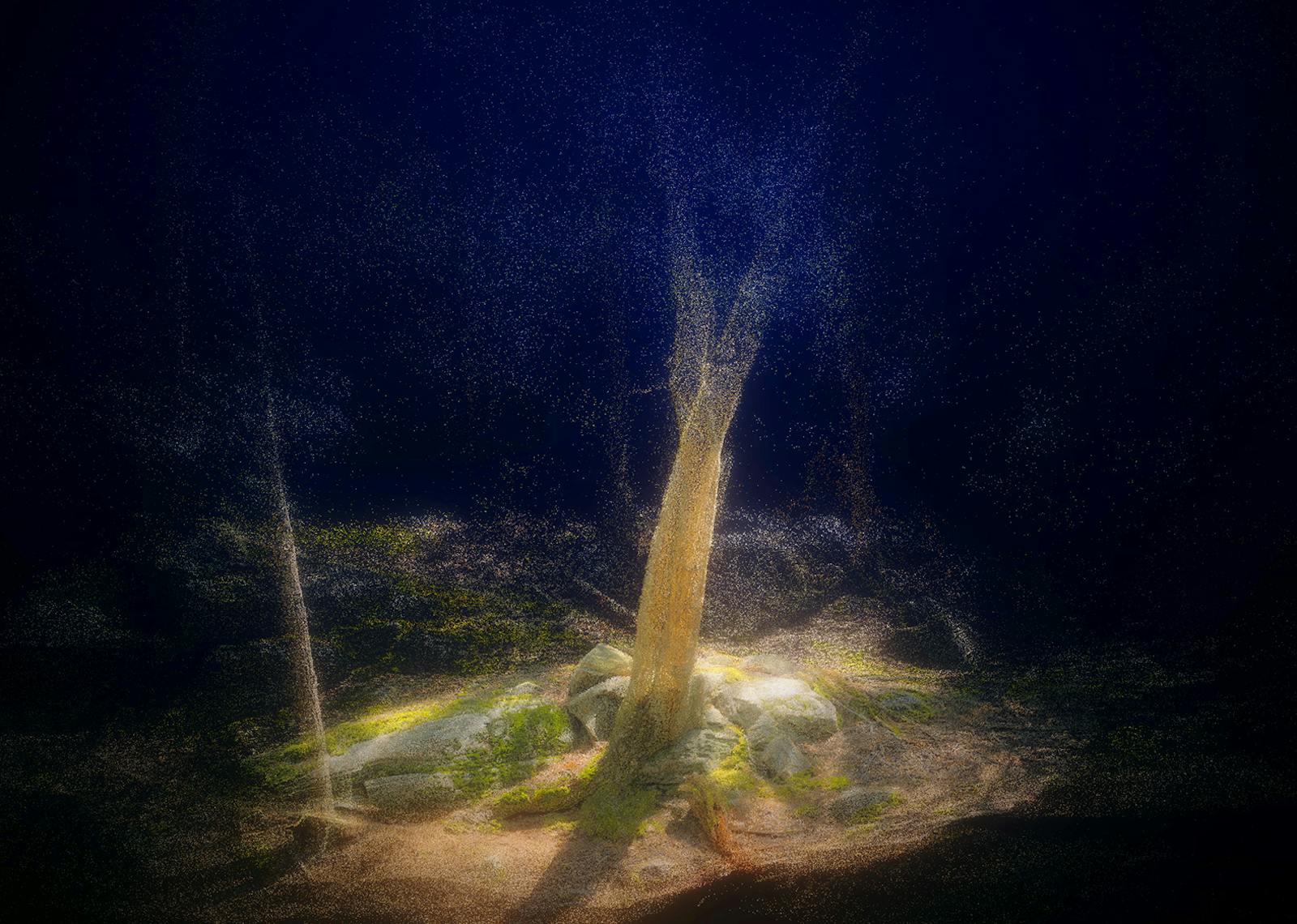 ---
Does nature have a future? Not just the stuff of it—plants, megafauna, whatever—but the concept itself: the Western myth that humans and their creations are somehow separate from other aspects of earthly existence. In "A New Nature," artist Mark Dorf meditates on the possible trajectories of ecology, society, and technology and what they mean for the planet. 
While it is undoubted that biodiversity is dwindling and that human efforts have touched every part of the globe, perhaps the future of nature is not all doom and gloom. Dorf's future is not blockbuster apocalypse nor primitivist edenic return nor Silicon Valley solutionist perfection—all futures of fiction, to be certain. Instead it is messy like our present, a mixed reality in which human actions and intentions are mediated, repelled, magnified, or rendered irrelevant by effects in timescales too large to comprehend in a human lifespan. The Earth itself becomes augmented with technology for better or worse; "nature" is reconceived as a hybrid planetary system of technology-organisms. 
This new nature is beautiful and hopeful and dire and disgusting and, above all, strange. Produced at Rocky Mountain Biological Research Laboratory with a team of ecologists, "A New Nature" visualizes the wonder, abjection, and mystery of Earth's present and possibility, an augmented reality in which change, good or bad, is the only constant.
Special thanks to Dr. Paul CaraDonna and Dr. Amy Iler for their continued support in bringing together the arts and sciences.